AMN Award Dedication

To National House Buyers Association's President, YBhg Datuk Hj Zainuddin b. Hj Bachik, other Members in the Central Executive Committee, Members, Volunteers and Friends.

I, the undersigned, was conferred the award of Ahli Mangku Negara (A.M.N.) (Member of the Order of the Defender of the Realm) by the Yang Di-Pertuan Agong Tuanku Syed Sirajuddin Syed Putra Jamalullail in conjunction with his birthday on 5 June 2004. The Award was officially bestowed on Tuesday, 29th day of March, 2005 at Istana Negara Kuala Lumpur.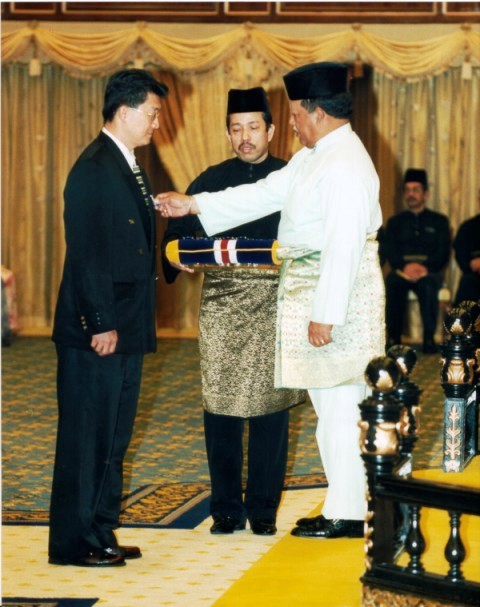 The Ahli Mangku Negara is a fifth rank award of the Darjah Yang Mulia Pangkuan Negara. It is conferred for extraordinary and meritorious service rendered to the King and country. The Ahli Mangku Negara is also conferred on those who have carried out their duties beyond the normal call of duty.

This award was recommended by none other than the Minister of Housing & Local Government, YB Dato' Seri Ong Ka Ting. This is clearly a reflection of what we have righteously done at HBA rather than my personal achievement. Although the award is given to me, I declare that it is indeed an honour for HBA to be recognized for its voluntary efforts, aims & objectives in striving for house buyers' rights and interests.

This award is really for everyone at HBA. For the past 5 years or more, we have worked hard to make HBA what it is today. We share the same vision and voluntary spirit and should therefore share this honour. I am very proud to receive this award on behalf of HBA and I humbly dedicate this award to our President, YBhg Datuk Hj Zainuddin b. Hj Bachik, other Members in the Central Executive Committee, Members, Volunteers and Friends of HBA.

I would like to quote a professional in the housing industry who said this to me recently. "The best thing that has happened to the housing industry for the last three decades is the existence of HBA."

Chang Kim Loong, AMN
Hon. Sec-Gen
National House Buyers Association (HBA)

29th March, 2005